Xanadu a.s.
From designing a new corporate website to generating marketing leads.
XANADU has been operating on the market for more than 30 years and is primarily engaged in the supply of IT services and hardware. Although the company belongs to the top in its field and is a partner of the most important technological giants, its visibility and traceability in the online space needed to be supported. It was also necessary to modernize the website and start communication on social networks, adjust mailing communication or establish a corporate blog.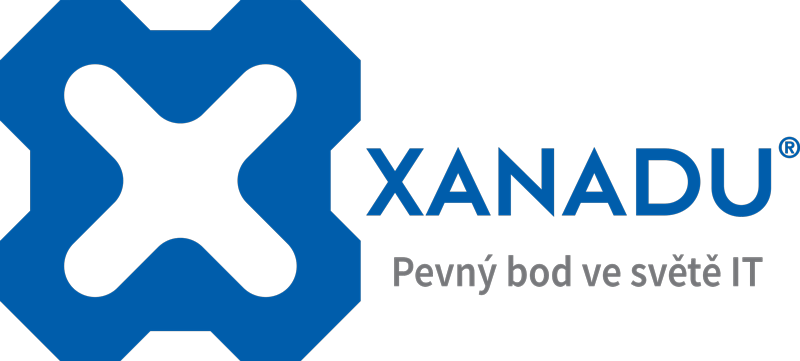 A modern web
Our cooperation with XANADU began in 2019 with the creation of a new website. The company's former website did not comply with current trends in its structure, content or visual concept and technical processing.
The design of the new website brought a simplified design using modern typography and color combinations, which makes the entire website more user-friendly – clearer, the information is better readable and organized. The content, which needed to be improved in terms of SEO, was also completely redesigned. Specifically, it was about adding HTML tags, optimizing images and enriching the content with keywords.
Due to the scope of the company's activities, it was also necessary to inform about individual product groups and services, for which we used the form of microsites. We regularly update, expand and adjust them according to the needs and requirements of the company. We create original content for microsites, which we continuously review.
A blog section was created on the company's website in 2022, where we focus on the content we create based on requests and consultations with XANADU experts.
The new website is fully responsive, logically arranged, secure and automatically backed up. Our services also include the use of analytics tools for tracking traffic – Google Analytics, Google Search Console, Google Tag Manager, thanks to which traffic can be evaluated. Thanks to the use of CMS WordPress, web administration and possible modifications are easily accessible, fast and simple.
Regular newsletter
We have added other activities to the new website, which help XANADU to be well traceable and to be able to communicate with its existing and potential customers by modern means. We took over the regular mailing, which the company used to send information to its contacts database. A completely new template for monthly distribution was created. After organizing the database to comply with the requirements of the GDPR, a stable group of customers was created, which we manage to expand.
Social media
Social networks are also part of the set digital marketing strategy, so we took over the management of the company's corporate profile on LinkedIn, where we regularly inform about current trends and news and activities of XANADU. XANADU has a stable group of followers on LinkedIn, we publish articles regularly twice a week. We are also always available to the XANADU team if they want to publish any message.
Benefits of cooperation with XANADU a. s.
Mutual and long-term cooperation has brought XANADU complete outsourcing of content creation and evaluation. We have unified the style of communication across channels and ensure regular communication and brand visibility. By communicating on social networks, through microsites, banner campaigns and newsletters, we help generate leads and constantly adjust our marketing strategy so that it is in line with the company's business goals.