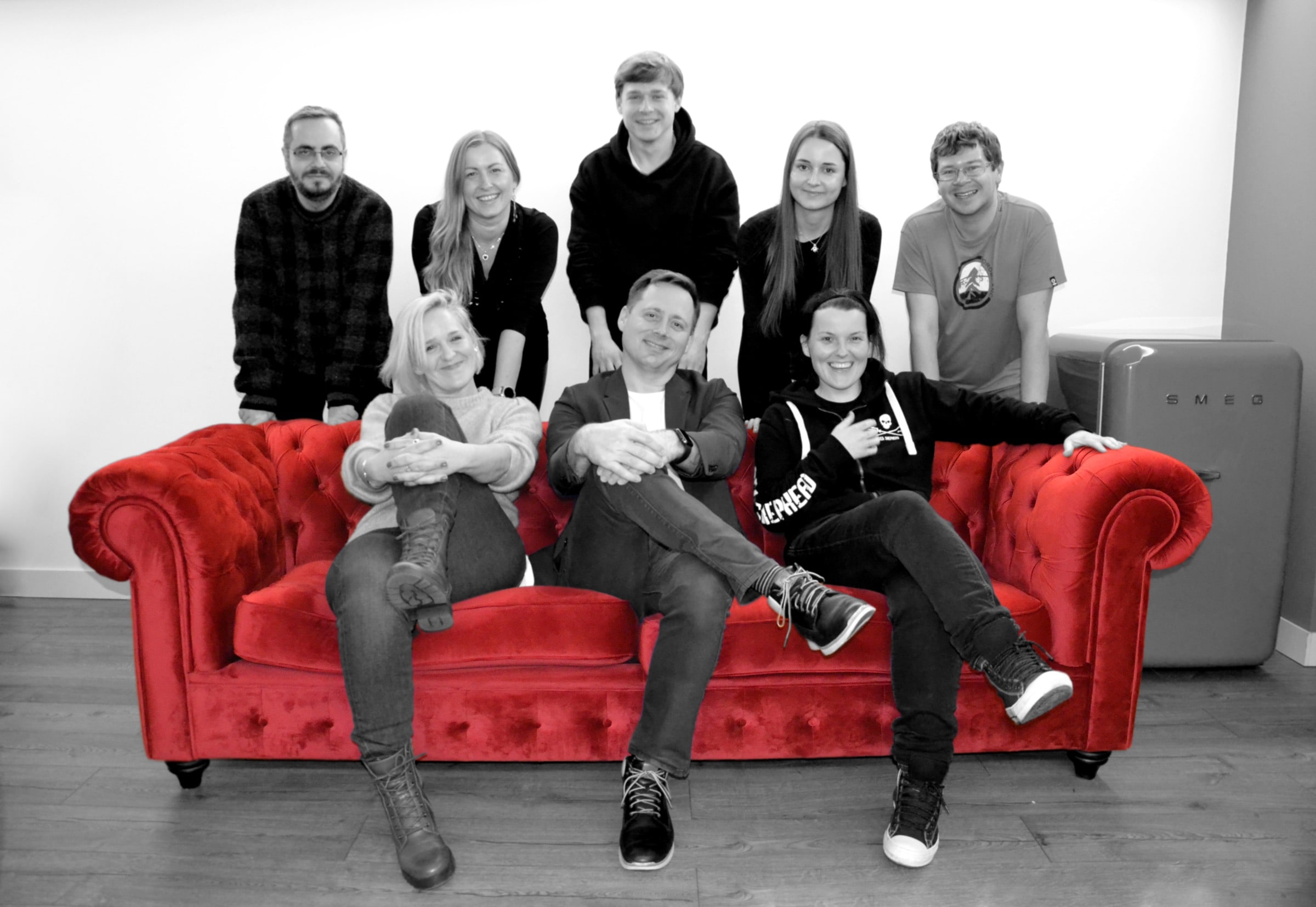 Us,
DCD Publishing
We are a small but great and stable team that has grown on the foundations of a traditional publishing house
We enjoy our work, we like to try new things and look for approaches that "fit" clients. We are not bound by any corporate culture, we are passionate about our clients' projects and we want them to enjoy working as much as we do.
Our team
Karel Rumler
Director
Karel manages DCD Publishing and its activities. If you want to cooperate in any way - from advertising in our media to unique tailor-made projects - call or write to Karel, he is your guy.
Michala Benešovská
Content queen
Michala takes care of the content for our media - she is in charge of the printed Reseller Magazine, Professional Computing and Gaming Ready. She also takes care of clients' social networks. Do you have an idea for an article or an interesting press release? Michala will take care of it.
Lucie Kratochvílová
Marketing & Sales
Lucie takes care of client projects. They will provide you with a microsite, devise a complete digital marketing campaign, and design a long-term strategy. If you want to be different and have a working B2B marketing, then Lucie is your person.
František Doupal
Editor
František is the oldest editor of DCD Publishing, he takes care of RMOL, he provides mailings for our projects and he will not miss any press releases or news from the world of technology. František knows everything about the RMOL portal and will be happy to explain how it works and how to handle it.
Lenka Hortvíková
Key Account Manager
If you want to advertise in the printed Reseller Magazine or on one of our websites, Lenka will make you an offer that is hard to be refused. She handles any PR activities that you need help with, always at ease and with a smile, nothing is a problem.
Alexandra Fantová
marketing and social media
Saša supports partners in their marketing campaigns. She works with microsites and assets and makes sure these are alligned with the needs of all involved parties – partner, vendor. If you need a campaign or help with Social Media, Saša is your girl.
Radek Štěpánek
Graphic designer
Radek is responsible for the typesetting and visual appearance of our print and digital media. All the graphics that will be published in Reseller Magazine pass through Radek. He is happy to help our clients with graphic design - from banners, through printed advertising to the design of their own printed or digital materials.
Marián Rehák
Web designer
Marián helps us create websites for our projects and for the projects of our clients. Its domain is a clean and minimalist design, which is not only visually attractive, but also in accordance with all the requirements for a modern and functional website. With Marián, you have a guarantee that your website will be "in".
Contact
DCD Publishing s.r.o.
MAILING ADDRESS
U Michelského Mlýna 35
140 00 Prague 4
Czech republic
CIN: 255 60 701
VAT: CZ25560701